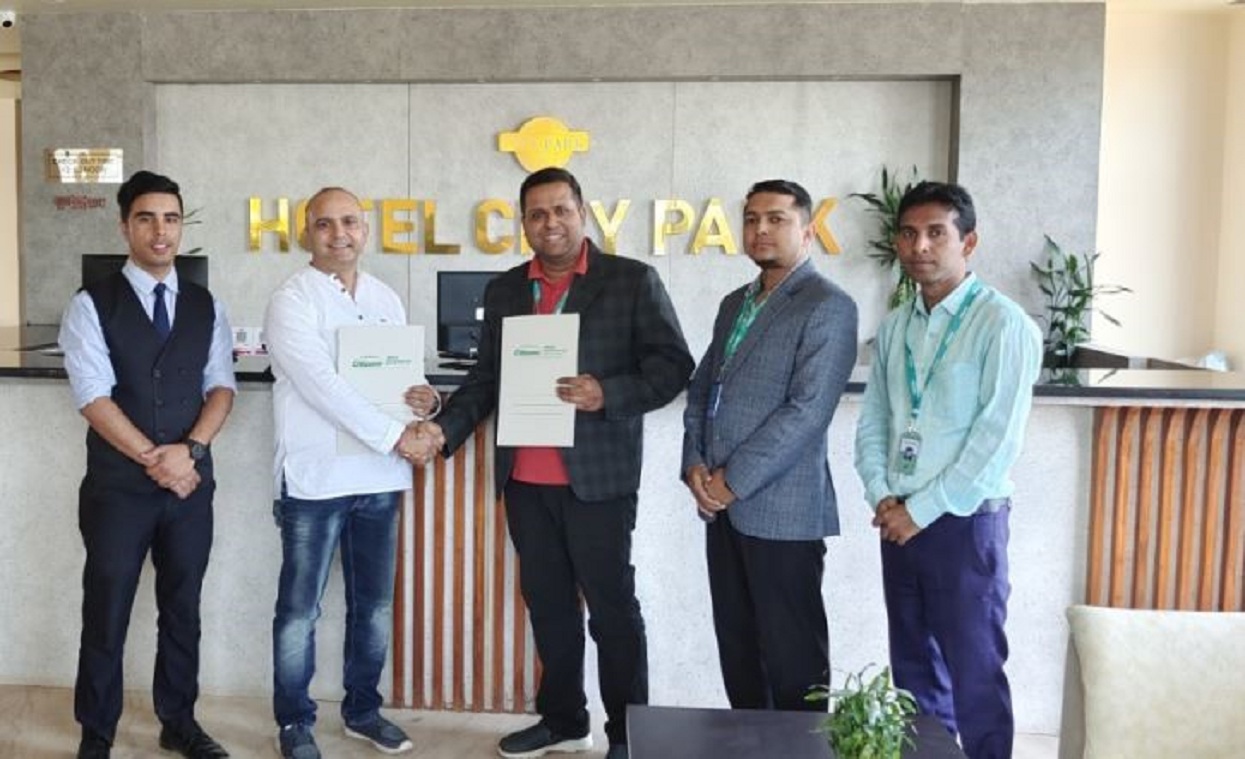 KATHMANDU: DEC. 3 – A Memorandum of Understanding (MoU) has been signed between Citizens Bank International Limited and Hotel City Park Pvt.
After signing the MoU, the cardholders of Citizens Bank will get a special discount on the service facility of Hotel City Park. The Bank is confident that its customers will benefit from this kind of cooperation.
Citizen Bank has also provided an instant card to provide a new card to the customers who do not have Citizens Bank cards till now.
The bank has informed that arrangements have been made for payment of drinking water, electricity and internet bills, payment of prepaid and postpaid mobile bills, and application for term account through mobile banking.