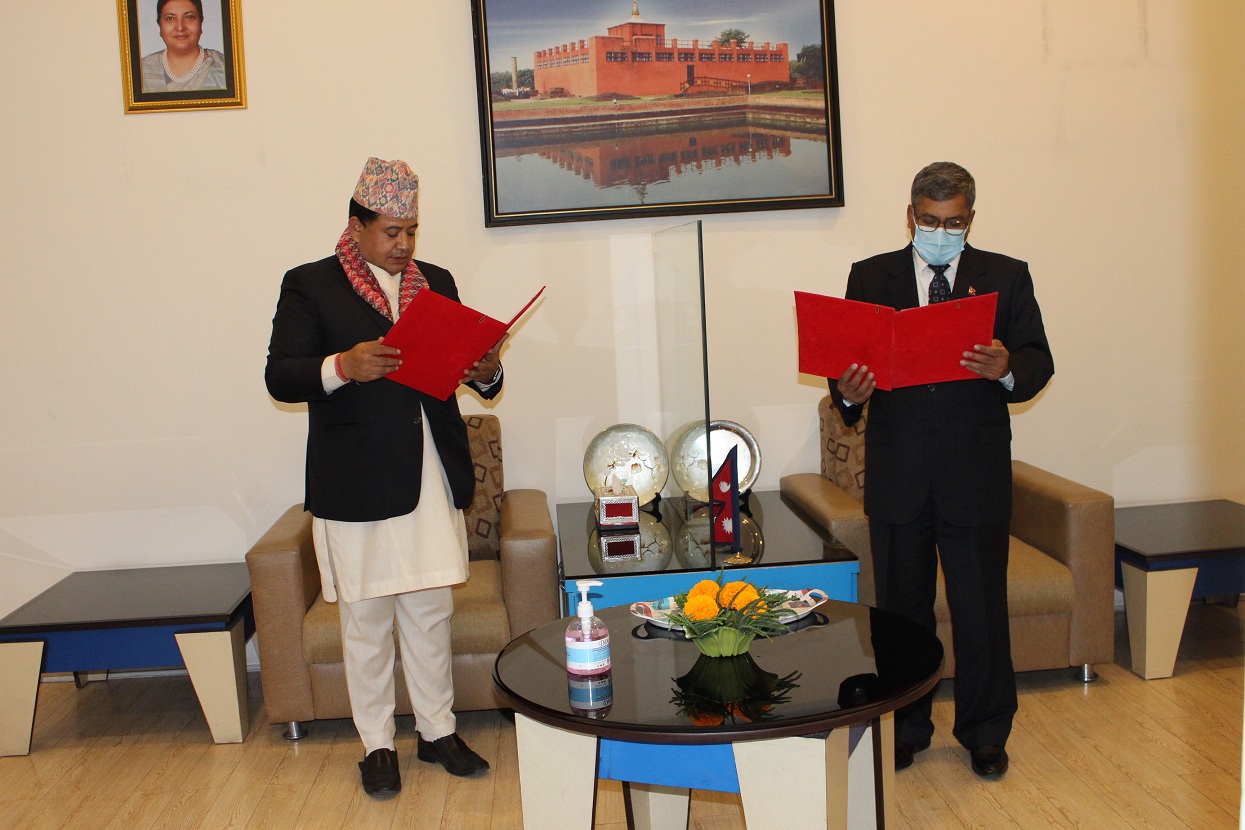 KATHMANDU: DEC. 6 – Governor of Nepal Rastra Bank Maha Prasad Adhikari administered the oath of office and secrecy to the newly appointed chairperson of the bank Pratap Jung Pandey at a meeting of the board of directors of Civil Bank Limited on Monday.
Chairperson Pratap Jung Panda has expressed his commitment to work with the institutional good governance as the first priority, following the prevailing laws and the directives issued by the Nepal Rastra Bank, expecting the cooperation of all parties to move the bank forward more effectively.
While maintaining the progress being made by the bank, it is expected to move forward more vigorously in the coming days and work has already started to make Nepal a strong bank in digital licensing and it should be made more effective.