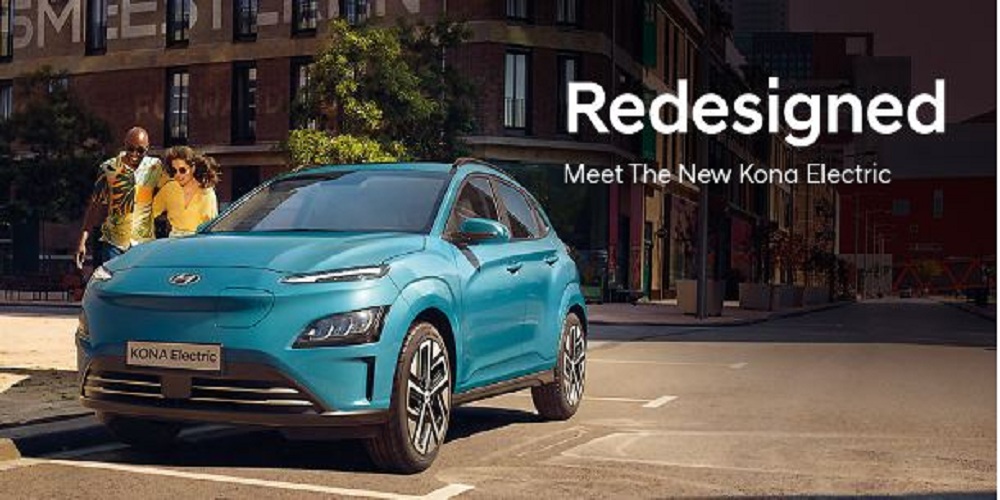 KATHMANDU: DEC. 7 – The electric automobile 'Kona' has been unveiled in the Nepali market by Laxmi Intercontinental, Hyundai Automobiles' official distributor.
The Hyundai Kona is a popular crossover vehicle that has been on the market for two years. The new Kona's driving range has been improved, while security and sophisticated connection capabilities have been added, according to the firm.
According to the company, the new Kona has current features including Smart Sense Safety Suite, regenerative braking, paddle shift, drive Wi-Fi system, and climate pre-setting.
The Kona features a redesigned grille, updated daytime running lights, and bigger taillights. The Kona Electric vehicle, according to the firm, can go up to 305 kilometers on a single charge.
The new Kona has a 39.2 kWh lithium-ion polymer battery with a multi-stage high voltage safety system, which will increase the range of high energy density.
The battery's layout and packaging system have reduced the center of gravity and made corner handling better.
The company believes that the 8-inch touch screen visual navigation system in the corner will make the driving experience enjoyable. In the Nepali market, Kona Electric will be available in color options like Atlas White, Cyber ​​Gray, Galactic Gray, Pulse Red, Surfi Blue and Dark Knight.
Laxmi Intercontinental has been expanding the mandatory charging stations for electric vehicles (EVs) across the country. Currently, charging stations have been set up at 36 different places in Nepal. The company aims to set up 50 charging stations within this year.