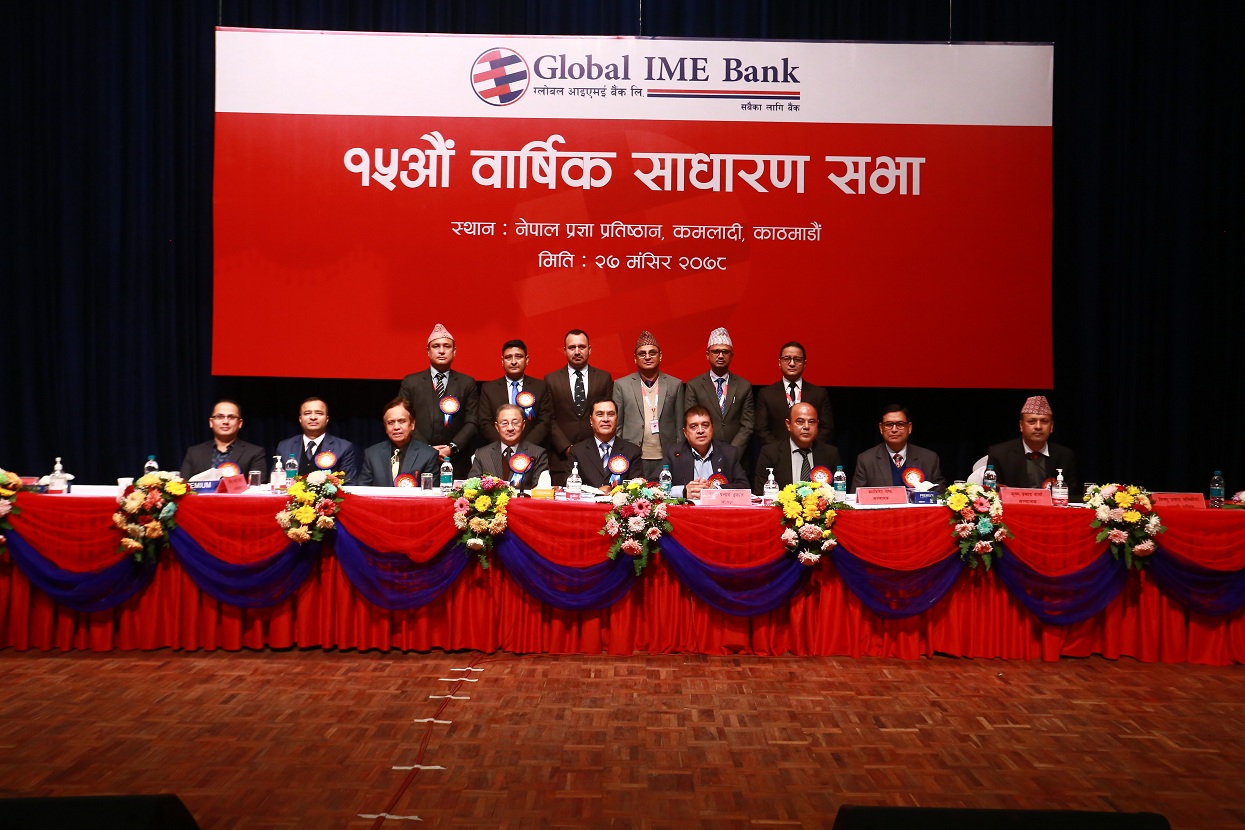 KATHMANDU: DEC. 14 – The 15th Annual General Meeting of Global IME Bank Limited has been concluded.
The general meeting of the bank was held at Nepal Pragya Pratisthan Kamaladi.
As per the decision of the Board of Directors meeting held on Oct. 12, the bank passed a resolution to distribute a 10 percent bonus share of the paid-up capital and 3.5 percent cash for tax purposes to the shareholders from the profits of the Fiscal Year 2077/78.
Presenting the report for the fiscal year 2077/78 on behalf of the Board of Directors of the company at the meeting, Chairperson Chandra Prasad Dhakal said that Global IME Bank has been committed to providing fair dividends to its shareholders by following the policies announced by the government and Nepal Rastra Bank since its establishment period.