Nepal Credit and Commerce (NCC) Bank in its 25th year, 5 employees honored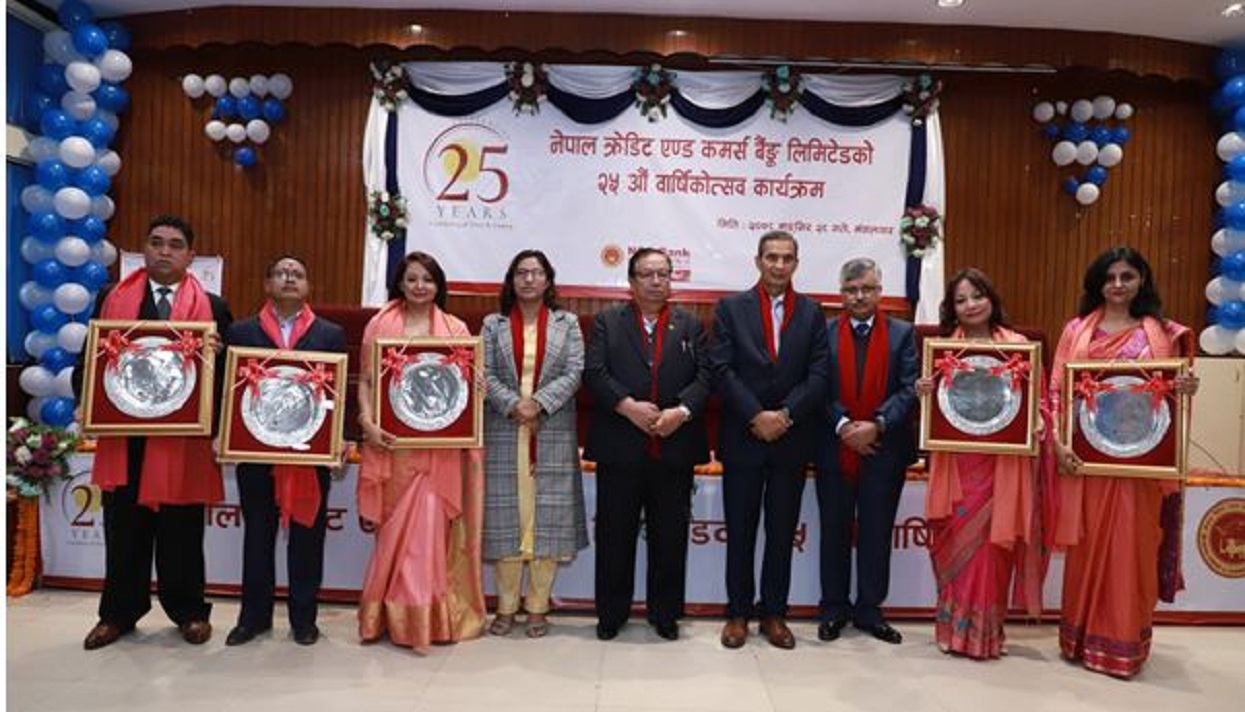 KATHMANDU: DEC. 15 – The 25th anniversary of the establishment of Nepal Credit and Commerce Bank has been celebrated with various programs.
On the occasion of entering its 25th year, the bank had organized a blood donation program in 9 different branch offices across the country. 571 points of blood has been collected from such programs.
The bank has also conducted a program of exchanging good wishes and honoring the occasion on the occasion of the anniversary.
Speaking on the occasion, Chief Executive Officer (CEO) of the Bank Ramesh Raj Aryal said that the bank was working to strengthen its presence in the banking market.
The bank has honored 5 employees who have been working continuously for 25 years. Among them are Amita Shrestha, Julie Shrestha, Sarina Pandey, Mangal Bahadur Balami and Rajman Dangol.