Classic Tech customers can get up to 650 percent free bandwidth upgrades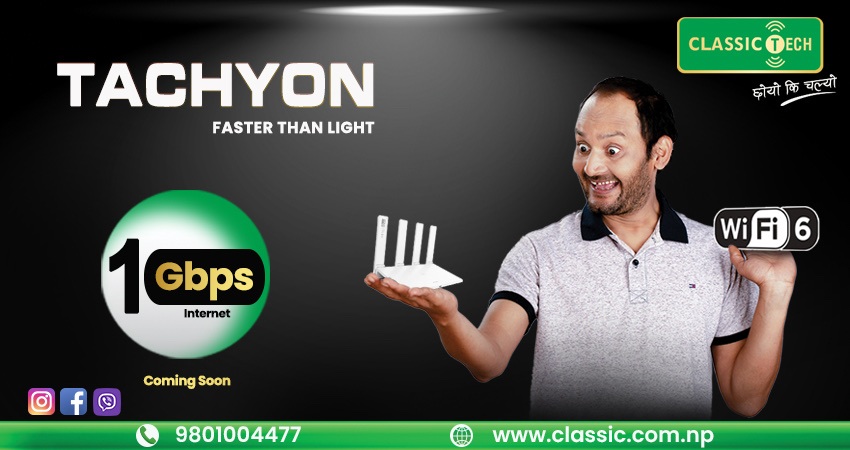 KATHMANDU: DEC. 16 – Classic Tech provides free bandwidth upgrades of up to 650 percent to its customers.
According to the company, free bandwidth has been upgraded from 150 Mbps to 300 Mbps.
Users will be able to enjoy high-speed internet at the old price after the package upgrade. To access high-speed internet, the average consumer needs a 5GHz dual-band router, which is offered by Classic Tech.
According to the company, for the first time in Nepal, Classic Tech has also announced the introduction of next-generation technology WiFi-6 and Tachyon 1 Gbps internet service with Triband router. Final testing is being done to bring in this internet technology.
WiFi-6 will have smart connectivity, beamforming MU-MIMO and other facilities. According to the company, Classic Tech is operating its services in 103 places of 74 districts from remote to access.